From the calming atmosphere of the office to the highly trained, courteous, and professional staff, to the use of advanced medical technology, The Zehr Center has been designed to put you at ease. We understand that just the thought of visiting a surgeon's office can produce anxiety and stress.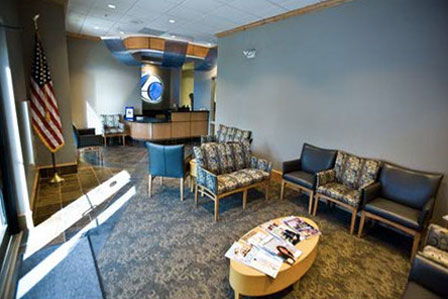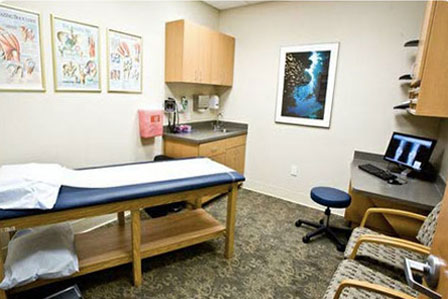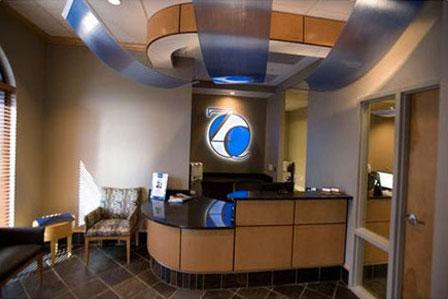 We want you to be able to focus on your visit with Dr. Zehr and leave us with a clear understanding of your diagnosis and treatment plan, so we have made the process inviting and reassuring. You are here to find solutions for your pain. We're here to help.
You will meet several highly experienced support staff – office coordinators, nurse, X-ray technician, and physician assistant – who understand that the most important person that they meet, assist, and comfort is – YOU!
The Zehr Center for Orthopaedics is equipped with the some of the most advanced medical technology available to treat you. We use one of the finest electronic medical record-keeping (EMR) systems (e-MDs) on the market. This EMR system enables us to provide the most expedient acquisition, transfer, and communication of your sensitive patient data currently possible. The EMR allows us almost immediate communication of our findings to your own family physician so that continuity of your care is actively maintained. Our office employs one of the most sophisticated digital X-ray systems currently available to private practitioners (GE Definium 5000). The images acquired are far superior to the standard office films available to most practices and allow a much higher degree of analysis than previously available.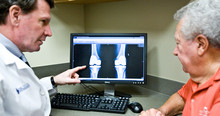 This X-ray unit in conjunction with an advanced picture archiving and communication system (PACS) (Centricity RA 600) gives us the capability to show you the findings immediately in your exam room. It allows us to better prepare for joint replacement surgery and to safely store your images both onsite and offsite so that they can never be lost or distorted by time.
In short, The Zehr Center for Orthopaedics provides you with not only the best technology currently available for world-class care, but also creates an environment of healing hospitality – a task to which each and every member of our staff is fully committed.